You Do You.
I Do DIgital Marketing.
...a digital marketing consultant and website designer in Springfield, MO
I provide digital marketing consulting, content creation, and website design, so you can focus on what you do best.
Wherever you are on your online journey, I can help. Some clients want every aspect of their website content and development done for them. Others have intricate inbound marketing and SEO plans, they just need an expert to execute them. 
Why choose me? I've got mad project management skills and a deep understanding of what it takes to succeed online
Want to read more about me?
Get business blog content created just for you! This end-to-end service includes keyword research, content writing, image sourcing, custom visual content, and posting directly to your site. 
Starting at

$1100

per month
This on-site workshop gets you set up for a year of marketing in just one day. Plan your channels, efforts, campaigns, and get tasks scheduled and assigned. Great for startups or businesses who need a plan!
I set up a simple website, Google Maps listing, email address and custom domain for small businesses. It's an affordable option for getting found online when you don't need any bells or whistles.
WordPress websites are my platform of choice so you can easily manage your blog and content. I also provide hosting and monthly maintenance so you don't have to lift a finger. Monthly payment plans available.
Digital Marketing Consulting
Get personalized help for all your digital marketing projects. Whether you need help with strategy or execution, I can bridge the gap between you DIYing it and hiring a marketing team.
I create custom dashboards so you can see exactly how your WordPress website or campaign is performing. Get insights into how your money is being spent so you can make better long-term decisions.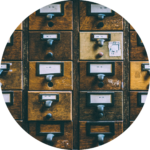 When there's a place for everything and everything is in its place, business just runs better. And being proactive about document storage & naming saves time and money.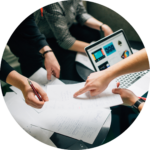 Words like "keyword", "SEO", and "domain" can seem like a different language. I walk you through everything and make sure you get the training you need to do it yourself.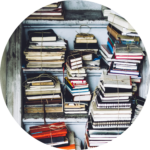 Experience in law and real estate offices taught me the value of amazing documentation. You never have to second guess yourself if there's a record.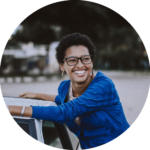 I'm a people-pleaser at heart. I get excited knowing my work helps others reach their goals.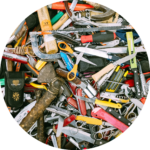 I want my projects to be efficient and effective. Exploring all options allows for the best possible results.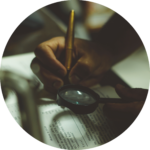 Not knowing the answer isn't scary for me. I research, call, and dig deep until the issue is solved.
I was able to work with Your Digital Marketing Assistant to set up Google Analytics and Google Search reporting for my site. By doing this, I am now able to see how my visitors interact with my site and which search terms led people there. I can use this information to tailor to my clients needs, market more accurately, waste less time on research, and spent more time working with clients.
Jahana was amazing to work with! She helped my husband and I get a clear plan for what we need to do going forward to market our business better.
I was at 417 Professional Meeting where Jahana spoke about digital marketing and I wrote so many notes I ran out of paper. She would be a great asset to anyone looking to expand your marketing presence, and the best thing is she can work from anywhere.
I'm so glad I crossed paths with Jahana. She is now my go-to resource for helping to improve and style my online presence. She is professional and has the modern insight to help you succeed. I would recommend her to anyone who wants to grow their business.
Jahana is great to work with for your digital marketing needs. Very friendly, great attitude and very knowledgeable. Highly recommend her for your business digital marketing.
Jahana is amazing! She's very detailed, has a quick response time and her work is immaculate! The templates she designed are easy to use, contemporary and exactly what I wanted! She's my go to girl for making my marketing cute and my life easy 🙂 I've already recommended her to my friends!
I'm happy to work with agencies who need white label solutions for their clients. I offer a discount for multiple projects or a monthly retainer.