Hey there, I'm Jahana. I'm a Type-A planner that loves nothing better than creating a well-organized, masterfully-crafted piece of work from the chaos of an idea.
I start all my projects with a well-researched plan, adjust as I go, and never forget about the details.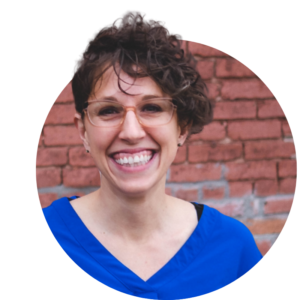 MAKE A LIVING FOR MY FAMILY DOING WHAT I LOVE
By spending your marketing budget locally, your money stays close to home. Isn't that what we all want as small businesses?
MAKE PERSONAL CONNECTIONS
I want to meet you face to face. I am accountable to real people and can make a difference in your life just like you can make a difference in mine.
BUILD COMMUNITY
I want you to recommend my services to your friends and I want to have an arsenal of businesses in my back pocket that I can recommend as well.
I started working in digital marketing when my husband and I moved from Springfield to a nearby small town. With nowhere to work, I answered a college friend's call for a virtual assistant. I began managing email, a calendar, and creating presentations for the CEO of a digital agency halfway around the world. As my responsibilities increased over 3 years I found myself creating websites, managing projects, and implementing software for large clients like Mobil1, restaurant chains, and insurance companies.
Meanwhile, we moved back to the "big city" and had two kids. Now I bring the knowledge of an international agency to local businesses here in Springfield. I'm happy to be helping artists, professionals, and business people of all sorts reach their goals and communicate better with their online audience.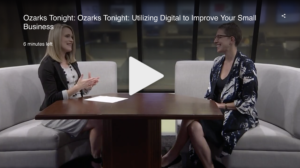 KOLR10- Utilizing Digital
I spoke with Heather Lewis for her Small Business Month series. I gave tips on analyzing website data, SEO, and social media.
SBJ- How to Pick Digital Marketing Software
The rise of digital marketing has increased businesses' ability to act in-house instead of relying on outside help. Of course, tools and software solutions are available that make these tasks accessible, even for technology-wary people. If your job is to choose these digital tools for your organization, here's my tried and true method.
Marketing Sherpa- Defining the Marketing Message
Daniel Burstein talked with me about a recent campaign I worked on where customers' perception of value changed depending on ad locale. He gives a few more examples, and it's a great read for those planning their own campaigns.